ONCE
A DRAGON,
Always
a Dragon
From great adventures on the North Atlantic Sea and Yukon River to playing a role in the King's Coronation and releasing first singles, this term's OD updates range from 1978 to 2017.
Matthew Ponsonby (OD 1978)
*Update* | An adventure successfully completed. 
"After 36 days, 11 hours and 30 minutes we arrived safely in Dingle Harbour, Co Kerry, Ireland after travelling approximately 1700 nautical miles. If anyone asks you in the pub 'how about rowing the North Atlantic?' I strongly suggest a swift change of subject! It was an extraordinary trip but for an extraordinary cause. I cannot thank everyone enough for the support shown for Great Ormond Street and the Children's Cancer Centre. Together we have made a real difference."
Matthew set off on Saturday 17 June to row the North Atlantic in a two-man rowing boat, accompanied by his friend Giles Johnson.   
They are rowing from St John's, Newfoundland, Canada to Roundstone, Connemara, Ireland which is around 1705 nautical miles. This will take roughly 35 days plus or minus 5. Each will row 12 hours a day broken into shifts of 2 hours on / 2 hours off (day and night). 
This is a solo expedition, rowing in the opposite direction of the more widely known Talisker challenge. A friendly sailing boat is up to seven days away and the weather conditions are variable but mostly cold. The North Atlantic Sea temperature at this time of year will be a bracing 12degC with the possibility of iceberg sightings. They will be rowing in a R25 ocean going rowing boat from Rannoch Adventure, aptly named Hurricane.   
In Matthew's usual, quiet and humble way and with Dragon spirit, he is doing this in aid of the Great Ormond Street Hospital (GOSH), who need a new Children's Cancer Centre. A big ask needs a big challenge and he's up for it. If you'd like to support Matthew, you can do so via his JustGiving page. 
If you'd like to follow his journey, his family will be posting updates on instagram regularly and tracking him via satellite. We wish him safe and happy adventure! Good luck, Matthew, the Dragon is behind you every nautical mile! 
Guy Denison Smith (OD 1983)
Huge congratulations to Guy Denison Smith who has taken part in the Yukon 700 again this year. This is an expedition where they take five wounded veterans and canoe 700km in 7 days unsupported along the Yukon River in Northwest Canada. 
"It is well documented that expeditions such as this, which provide both an intense physical and mental challenge, help the long-term recovery process of wounded soldiers taking part. The individuals involved feel part of a team again; often something missing after they have been discharged from the Army. Above all, the expedition will give them a sense of real achievement that serves to reinforce their self-confidence and sense of worth."
Simon Evans (OD 1997) & Phin Glynn (OD 1998)
Simon and Phin are the two Dragons behind Staged, a programme that hit our screens during the pandemic. The production was subsequently named Best Comedy at New York Festivals TV & Film Awards in 2022 and Best Comedy at the Broadcasting Press Guild Awards in 2021. 
Congratulations to them, and their team, following the announcement of a third series making its way to the BBC this year. 
Photo Credit: "Here we are on day one of Season 3 – a day of seemingly mixed emotions. Hope you all enjoy it." Twitter: @PhineasGlynn
Freddy, along with his wife and baby, was welcomed as a guest of Garde Republicaine in Paris this May to present their Brigadier General with one of his prints.  
This summer Freddy pressed pause on painting his usual equine subjects and focusing on a more untamed variety! Since the start of the year he's been busy traveling behind the scenes. Research trips to Kenya and Australia have set in motion a new collection due for exhibition in 2024. We can't wait to see it!
Emma Watson (OD 2003) and Alex Watson (OD 2006) 
Alex and Emma released their family gin this Spring under the name Renais. The gin is cultivated in France and distilled in England, made from upcycled wine pressed grapes infused with rare botanicals and local terroir. Renais comes from the word renaissance and is inspired by their passion for Burgundy, created to continue their family legacy. We look forward to learning more about the process in the upcoming issue of The OD magazine. 
Sam Hornsby (OD 2004)

&

M

a

e

Y

i

p

(

O

D

2

0

0

4

)

 



ERIC app The ERIC Origin Story — ERIC | Creative Career App (meet-eric.com) 
Mae & Sam met when they were 8, at the Dragon. They both loved creative activities and bonded immediately. They spent most of their free time making and creating at each others' houses after school. 
Their creative ambitions didn't change, however, they found it impossible to break into their dreamt of industry, so they quit their jobs and dedicated their lives to stop other young people from falling into the same traps that they did. Enter ERIC.  
The ERIC App is now used by tens of thousands of young people across the UK, every single day. 
The app seamlessly and effortlessly connects young people with creative career experiences & events at the touch of a button! 
We were delighted to welcome Dan back to the Dragon as part of our Careers Carousel earlier in the year. He spoke to young Dragons about his days since leaving School and what led him to go from Bardwell Road to spotting snow leopards in the wild! 
In other news, 'Giants' was released this May, an illuminating series that takes the viewer on a journey not just around the world, but back in time, exploring the evolutionary stories of some true wild icons. This will be the first time an openly LGBT wildlife presenter has fronted a series on a major network. Congratulations Dan, come back soon! 
Tom finished his studies at Cambridge last July and has since been back in the team training for the Paris Olympics.  
We are sending him huge congratulations for going on to win silver at the 2023 European Rowing Championships in the men's pair, this May. Bon chance en Paris, Tom! 
Rupert

Elmhirst

(OD 2011)

 
Rupert was at the Dragon from 2006-2011 and following Radley College and a degree in Physics with Astrophysics at Bristol University, he commissioned from officer training at Sandhurst last year and is now a Second Lieutenant in the Grenadier Guards. In this capacity he is the junior officer in the King's Company and was therefore chosen to carry the King's Colour in Westminster Abbey as part of the detachment of five Grenadier Guards in the Quire part of the Abbey during the King's Coronation.  
When the King and Queen made their way past the detachment, Rupert ceremonially lowered the Colour before they turned inwards to be able to watch the Coronation ceremony itself. As the King and Queen left the Abbey, he presented the Colour again. He was mentioned by name by Huw Edwards in the commentary beforehand, although his parents note "without his brief that he attended the Dragon". They went on to add:  
"One of the added benefits of such a ringside seat (or should I say ringside stand!) to the Coronation ceremony was that the singers stood right in front of him as they performed; not many people get to be 3ft behind Bryn Terfel as he sings a solo in Westminster Abbey! In between rehearsals he was also able to talk rugby with All Blacks great Richie McCaw who was there to lead the New Zealand delegation! Rupert very much loved his time at the Dragon where he started in Stewart-Clark's and finished in Gunga Din, now Dragon House, playing at Fullback for the 1st XV rugby." 
From Year 3 Lynams' Award winner 2014, to IGCSE Best in China IGCSE Design Technology Award winner for June 2022. Well done, James! 
Congratulations to Bea Wheeler who has released her new song under the name Bea and Her Business, 'Born To Be Alive' .  
In 2022, George Ezra responded to a clip of Bea singing Budapest, filming himself doing backing vocals and splicing the two together. At the time, George said: "A friend sent me Bea's version of Budapest – it came at just the right time in my day. It made me stop and it made me smile."  
Bea now has more than 1 million followers on TikTok. 'Born To Be Alive' is available to stream on Apple Music, Spotify, Amazon Music, Deezer, YouTube, Soundcloud, iTunes, TikTok and Tidal. 
Diary Dates
From regular reunions to Dragon Drinks, Remembrance Sunday to the Dragon Sale, there are lots of opportunities to come back to Bardwell Road.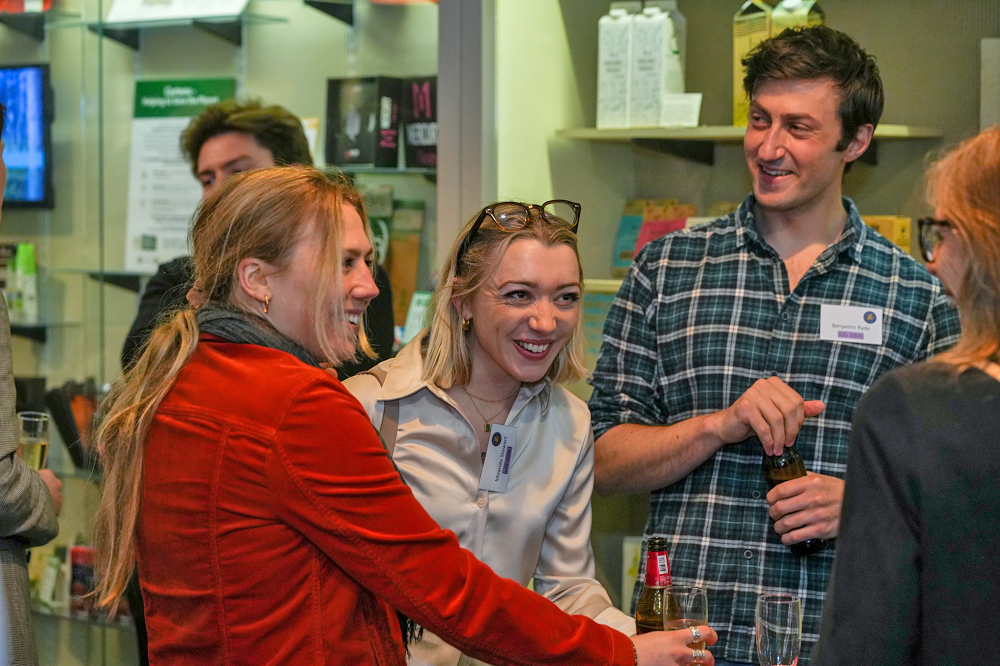 Keep In Touch
Moved house? Changed Email? Update your details to keep connected with the Dragon.
Support Us
In 1886, it was parents' faith and financial support which enabled the fulfilment of an extraordinary vision – to found a school that would inspire and nurture each child's unique gifts.